Holidays with your dog at VAYA
Dogs are more than just man's best friends. They are family members. We therefore totally understand that you want to have your dog at your side during your holidays. After all the dog deserves a break too! That's why we are happy if you spend your holiday at VAYA with your four-legged friend. The surcharge is 30.00 EUR per night (excluding food). A security deposit of 100.00 EUR will be collected during check-in.
Discover the most beautiful places in the Austrian Alps with your dog. Experience unforgettable adventures together, roam forests, enjoy the fresh mountain air and a carefree break. Gone are the times when you had to leave your dog in the care of someone else and when your animal friend stayed at home. From now on, your holiday at VAYA will be a wonderful experience with your dog by your side. Many of Austrian holiday regions have come up with special offers for dogs and dog friendly activities.
Accommodations
Discover all VAYA accommodations on the theme of #dog and find your favourite destination.
"Of course you can live without a dog. But it's not worth it."
Heinz Rühmann
Holiday with dogs
in the mountains
A holiday with dogs in the mountains: this is a special experience for both humans and animals. One region in which guests with dogs are particularly happy is the Zillertal. Check in at the VAYA Zillertal and start your journey of discovery through nature with your four-legged friend and dog hiking guide Alexandra Dengg. Humans and animals learn how to correctly behave on the alpine pasture, which herbs are good for both and how hiking with the dog is as safe as possible for everyone involved.
If you stay with your dog at the Resort Achensee by VAYA, you can swim with him on the fenced dog beach, on the lake promenade, discover the mountains and even have fun in the snow together on the dog trail in winter. In the Tyrolean holiday region of Serfaus-Fiss-Ladis you are in good hands with your dog. Here you will find several dog friendly properties from the VAYA group.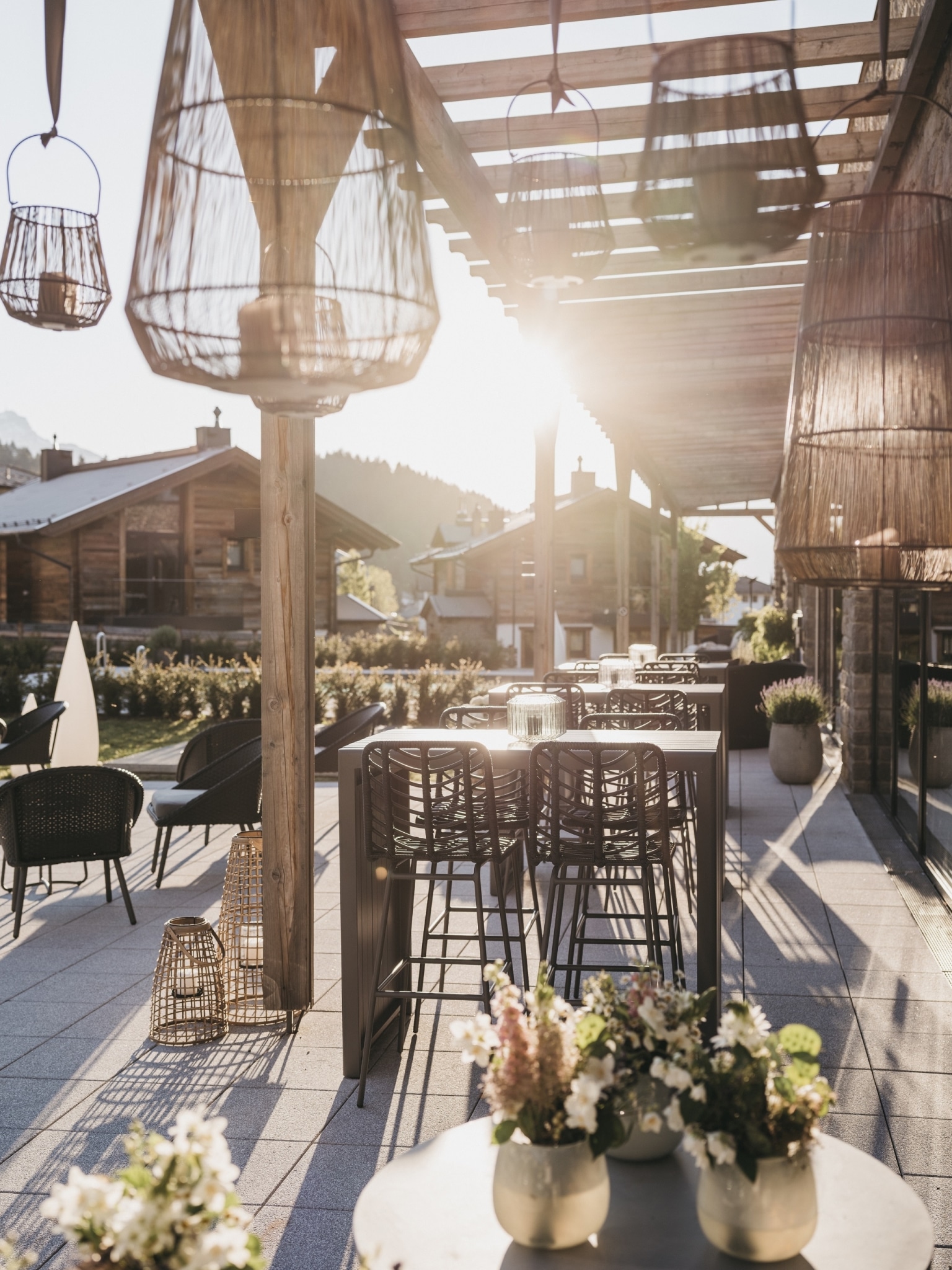 Good to know
Holidays with dogs are very easy at VAYA. We charge 30 euros per dog per day. On the day of arrival you pay 100 euros as a deposit. You will receive the deposit back on departure, if your dog behaves well and has not damaged anything. You can take your dog to the terraces and outdoor areas, but out of consideration for the other guests, we ask you to not take him to the restaurant or the other public indoor areas such as the bar or lounge. Speaking of restaurants: Unfortunately, we do not have dog food, so please ensure that you bring plenty of your dog's favourite treats and food to feed him during your stay with us. Dogs are allowed on a request basis and must be confirmed in advance and not possible for all room categories.